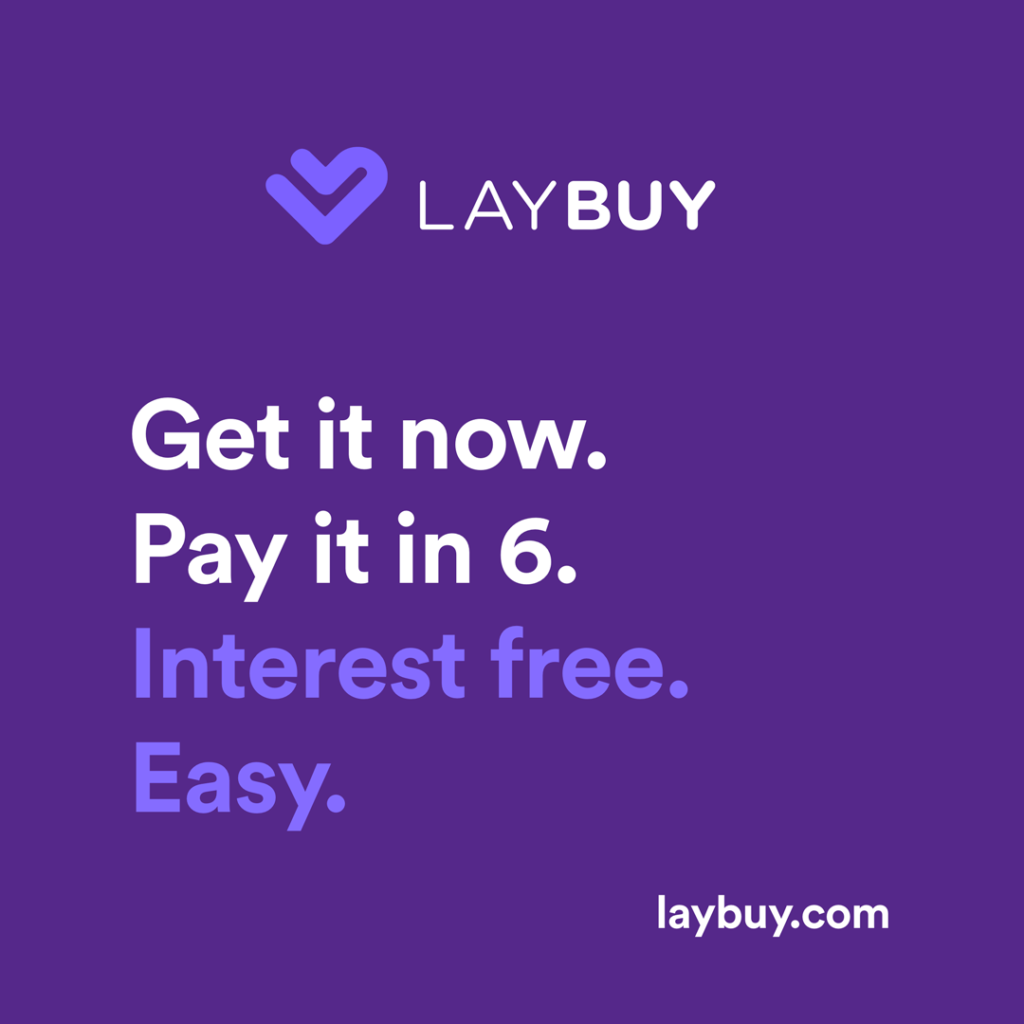 How it works.
Buy now, pay later with LayBuy.
We've partnered with LayBuy to bring you a new way to pay. Simply add to your cart and select LayBuy at checkout.
If you're a new Laybuy customer.
Step 1.
Enter your details and open your account.
Step 2.
You'll need to agree to LayBuy's 'consumer' T&C's where you will find more details on the credit search that is carried out by LayBuy, as well as other important information about the risks associated with using LayBuy.
Step 3.
If you're approved, we'll let you know straight away. We might need more info and we can't guarantee you'll be approved.
You can manage your LayBuy account online or in the app:
Check your purchases.
Manage your orders and installments.
See when your payments are due.
Make early repayments.
Report returns directly.
If you're an existing LayBuy customer.
Simply log in to your account and follow the prompts.
LayBuy is unregulated credit.
LayBuy is lending money to you, so please use it responsibly. You'll need to repay each purchase in 6 installments, due weekly. Missing payments may affect your credit score and limit your access to LayBuy and third-party credit. Unpaid debt is passed to a collection agency.
Fees & charges.
LayBuy is interest free, always. However, late payment fees apply. A £6 late fee is charged within the first 24 hours after the due date. If payment is 7 days late, another £6 is charged. The maximum amount of late fees charged for a purchase is £24. You can't pay by LayBuy until outstanding amounts are repaid.
Warning: Late repayment can cause you serious money problems. For help, go to www.moneyhelper.org.uk
Still have questions?
We hope that this information has been informative, however, if you still have questions about using Laybuy, please take a moment to read the FAQ's.