Who is Chris Joslin?
Every once in a while a new video will come out featuring someone fairly unknown but unbelievably good. In 2014 Plan B released 'True', a full-length skate film with new guy Chris Joslin opening the whole vid with a two-song mind-melting part. This section had the entire skate world talking, with the cliché of "all killer, no filler" being thrown around everywhere… but it was true, Joslin had just proved to everyone that he was one of the best around. From then on he has not slowed down, injuries aside, he has been steadily crushing it, releasing constant footage and a regular on the competition circuit appearing in Street League and the Dew Tour to name just a few.
The Interview
Hi Chris, thanks for taking the time to speak to us, we know your a very busy man! I see you're in recovery from knee surgery, how long until you are able to jump down some stuff again?
Well, I've been jumping down some stuff already but definitely passing myself.
Were you originally misdiagnosed with your knee? How did that effect your recovery?
I was misdiagnosed on an old injury that only effected me positively because I thought it was worse than it really was which made me do more strengthening witch was more beneficial.
What have you been doing to stay sane during your recovery/lockdown?
Well as far as I know we haven't really had a mandatory stay at home order and if we did I didn't know about it and my surgery in June kinda forced me to stay home the whole summer so it's been mellow. This year was crazy though!
How did the Michelin soles come about? Was it something you had a lot to do with?
I wish I could take credit for that haha. All Etnies idea right there.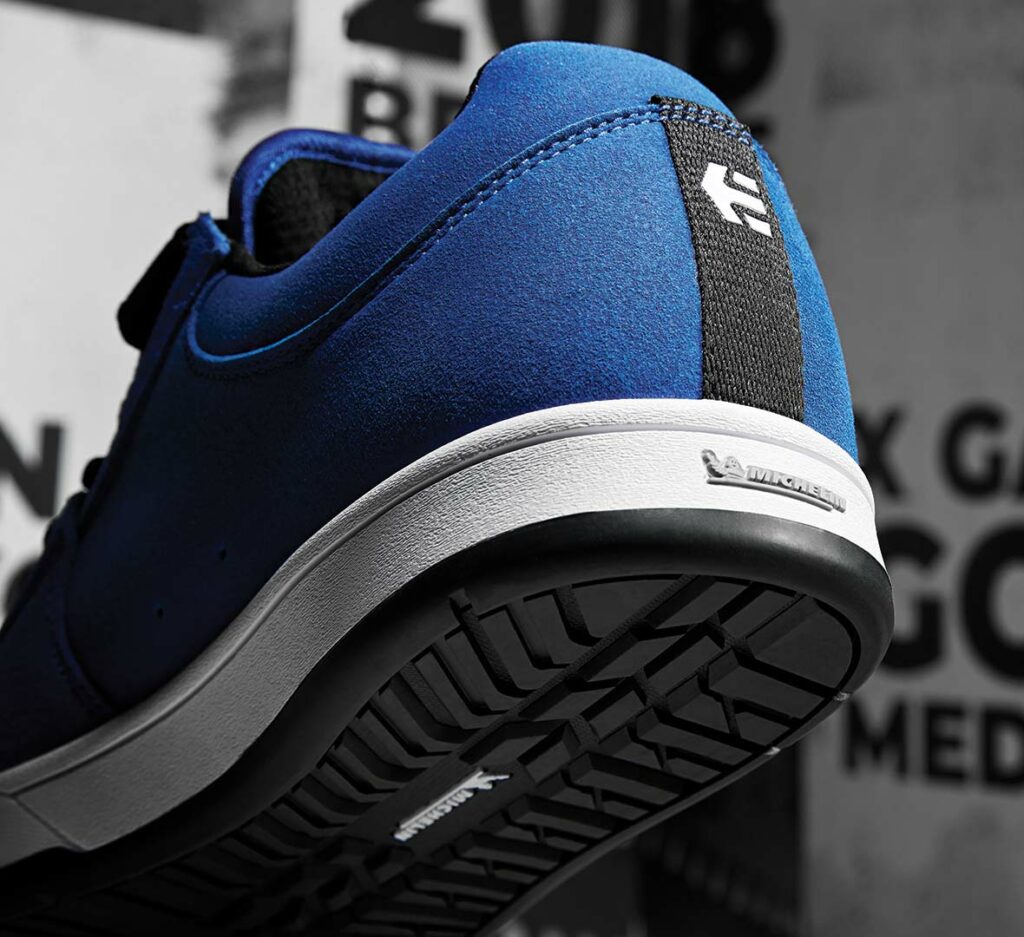 What do you consider to be your most technical clip you've filmed? I know you're known for your big stuff but you definitely hold your own in the tech sphere of skating.
There was a couple in my last part like the switch heel blunt or the big heel tail slide that were very satisfying.
I remember when I first starting following you on Instagram you were skating El Dorado skatepark a lot. Do you think skating an awkward skatepark like this helped your street skating?
100% parks like Eldo prepare you so much more than a perfect skatepark because nothing in the streets is ever perfect.
The tre flip down El Toro… how frustrating is it to not roll away properly due to hardware issues rather than your own physical ability?
Very frustrating but at the same time it's less of a personal let down. Like I'm not upset with myself or going to beat myself up about it cause I know it wasn't my fault. but whatever, it is what it is haha.
Is it true that you left Venture for Indy due to the issues you had with your Ventures at El Toro?
Haha. That is correct.
Is there a trick you have your eye on? Anything you really want to film in the future that you can mention?
Not at the moment. Usually when I think of something I usually try and get it done ASAP so I don't overthink it.
With the Ghettobird down Wallenberg, was there any chance at all you were doing that again for the filmer that missed it?
No way. If I was going to jump down it any more it would be for a different trick, which is exactly what happened.
Do you often have to redo tricks for filmers/photographers?
I wouldn't say often, but it has happened.
Do you mind having to re film tricks for whatever reason? Are you one of those guys that once they have landed it, they can do it again no problem?
It's definitely less stress once you've got one under your belt. You're already in the rhythm rather than starting fresh from the start.
Do you think you are more or less motivated to get clips now you have a family?
I mean personally I don't think I could be any more motivated than I was before and I'm definitely not any less if that answers that haha.
How does Street League compare to X-Games Real Street?
SLS is more like the jock side of competing I feel like where your team and your image plays a bigger role than your actual skating where as real street is just all about the skater and his skating.
So you are in the US Olympic Skate team. Have you changed your skate routine at all for it, or are you just planning on treating it like any other contest?
If I made it to the Olympics I'd Treat it like any other contest cause if I treat something more I'll have even more nerves and stress going into it.
Thanks Chris.