Levi's Skateboarding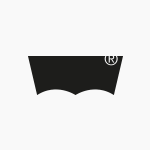 Levi Strauss & Co or "Levi's" was launched in San Francisco by German immigrant Levi Strauss in 1853. Since then they have become one of the most notable fashion brands in the world. Known for being the first company use of denim to manufacture clothing, and more specifically trousers, they effectively invented denim jeans.
Levi's is not just a brand, it's a cultural icon, worn by generations and featured in countless movies, music videos, and fashion campaigns. It's a must-have for anyone looking for a timeless, versatile, and well-made wardrobe staple.
The skateboarding collection features jeans and pants that have woven in Cordura® that gives elevated durability and superb abrasion resistance, with maximum flexibility and comfort. This takes the traditional jean one step further creating a product that is designed specifically for skateboarders but can be worn by everyone.
Popular styles