Ordering from us is easy, fast, safe and secure.
Our aim is to make ordering from us as easy as possible.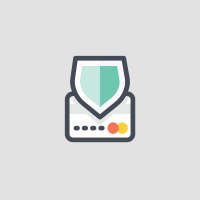 Secure Checkout
Our checkout is simple and intuitive but most importantly secure.
Buy with confidence using credit debit cards, Paypal, Klarna, Laybuy or Clearpay.
We are rated excellent on Trustpilot!
Check out what other customers say about us.
We are very grateful for all the positive feedback we receive and value the kind comments left by hundreds of our customers : )
Buy now, pay later.
In addition to offering secure payments such as credit / debit cards, PayPal, ApplePay and GooglePay, we have partnered with Klarna, Clearpay and Laybuy to allow you to either buy now and pay later or in instalments with no interest fees.
100% Independent – Skater owned and run.
We are really proud of the fact that we are one of the UK's leading skate stores and remain privately owned and operated by skateboarders.
Why is this a good thing?
Firstly, we really care about the service you receive from us, there are no outside investors or board of directors dictating the way we operate and as such we can run our business so that it focuses solely on the satisfaction of our customers.
Second, because everyone who works in the business skates, you can be reassured that we actually know what we are talking about. So if you call or message us, you will be in contact with an actual human that can provide you with genuinely helpful support.