Tyson Peterson's skateboarding speaks for itself, nobody can replicate it, yet everyone wants to be able to. With an individual approach to both skating and life, it seems only fitting for his newest pro colourway with Vans to be from the left field. Since its inception Vans has maintained a solid focus on its core product, well made vulcanised skate shoes, by doing so they have stayed true to their roots and fundamental brand aesthetic. However, with the release of the Wayvee shoe, all tradition still shines through, but they have added modern, high-tech design techniques, the result of which is a truly original shoe.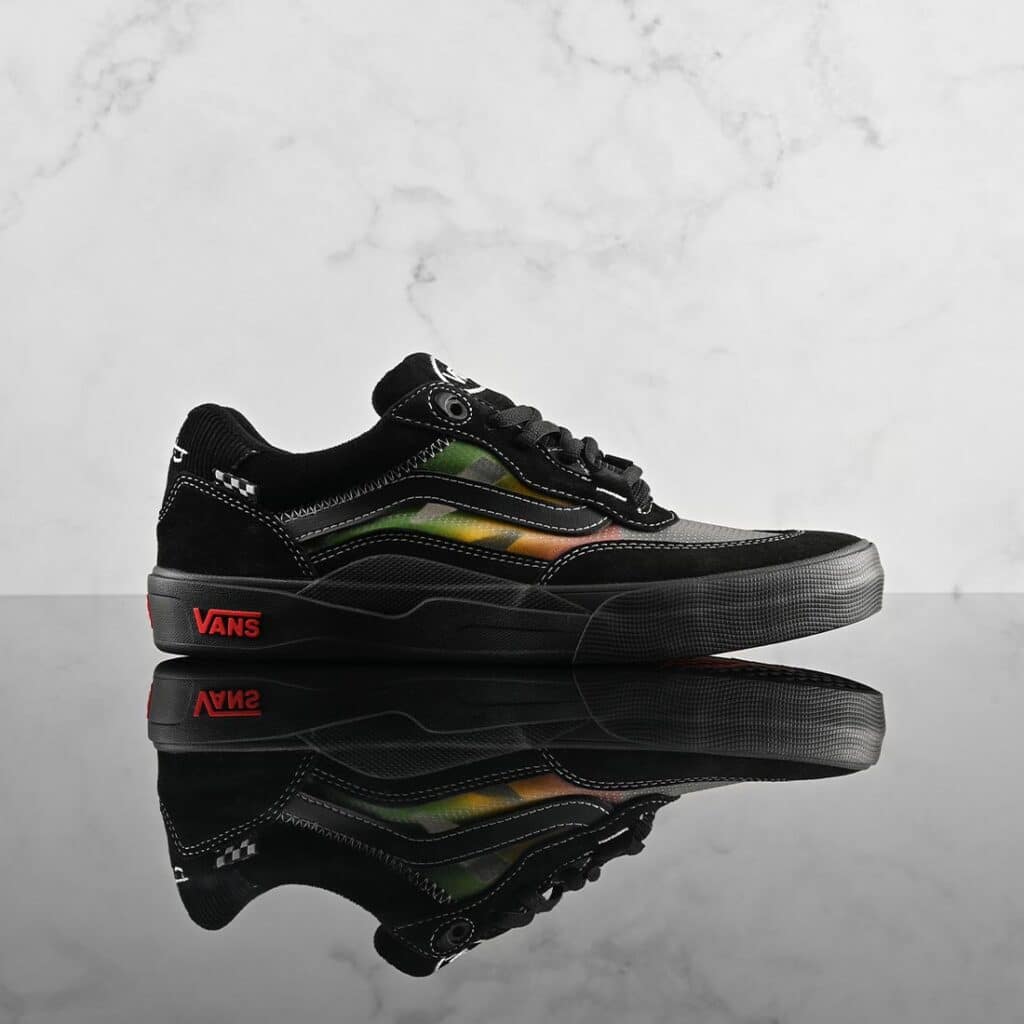 Who is Tyson Peterson?
Tyson has been around for a good few years now, having had parts for Vans, Baker and even featuring on King of the Road in 2017 for Element Skateboards. This led to him turning pro for Element at the award ceremony for King of the Road in the same year. From there on out, he has snowballed in popularity due to a perfect combination of possessing a great personality, style, and ability on a skateboard. With a huge bag of tricks, he was always going to make it big in the skate world. Even before he became pro for Element, Andrew Reynolds was trying to get him on Baker, and if Reynolds wants to hook someone up you know they have that special something. All you have to do is watch one of Tyson's video parts to see for yourself.
The Vans Wayvee
The Vans Tyson Peterson Wayvee is an incredibly unique shoe, in its design Vans have focused specifically on durability and style, making a shoe that looks good and lasts is no easy task but Vans has accomplished it perfectly. With all of Vans' technology crammed into this shoe, combined with Tyson's design flair, the result is an incredibly versatile yet great looking shoe. Feature-wise this shoe is fully loaded.
A Wafflecup construction gifts your feet the flexibility and grip of a vulcanised shoe with the additional protection of a cup sole. Above the "Wafflecup" sole sits a Popcush insole, Vans' most recent and developed footbed, the best impact protection and cushioning Vans can offer. Within the shoe itself there is a "Luxliner" internal construction, which effectively keeps the shoe snug to your foot, resulting in a much more responsive and comfortable shoe without having to crank your laces up to high heaven. Lastly, the Duracap ollie protection is placed around all of the high-wear areas of the shoe, giving it another incredibly durable layer that increases its lifespan.
A marriage of style and function
Not only is Tyson Peterson so popular due to his skating, he is also a standout dresser within the skate world. A big advocate of thrift shopping and always at the forefront of fashion, Tyson is looked up to by a lot of people for his personal style. Transferring this over to the design of this shoe, it is clear he had a big say in the colours, materials and branding used. A black suede design with coloured translucent mesh panelling giving the shoe added pop of colour and individuality. A tiny hit of corduroy found on the rear of the shoe, with an embroidered signature at the back is a tasteful nod to the eclectic style of Tyson himself, and a classic Vans logo found on the tongue screams vintage styling.
As far as skate shoe design goes, these Vans push the boundaries of both style and performance. Using modern materials such as the translucent mesh uppers, for breathability, durability and design, elevating the shoe into a realm not commonly entered by Vans. This is a technical, cupsole shoe with a modern design. Vans are the kings of heritage shoes, but now with the Wayvee it is clear they are starting to lead in more forward-thinking technical products too!