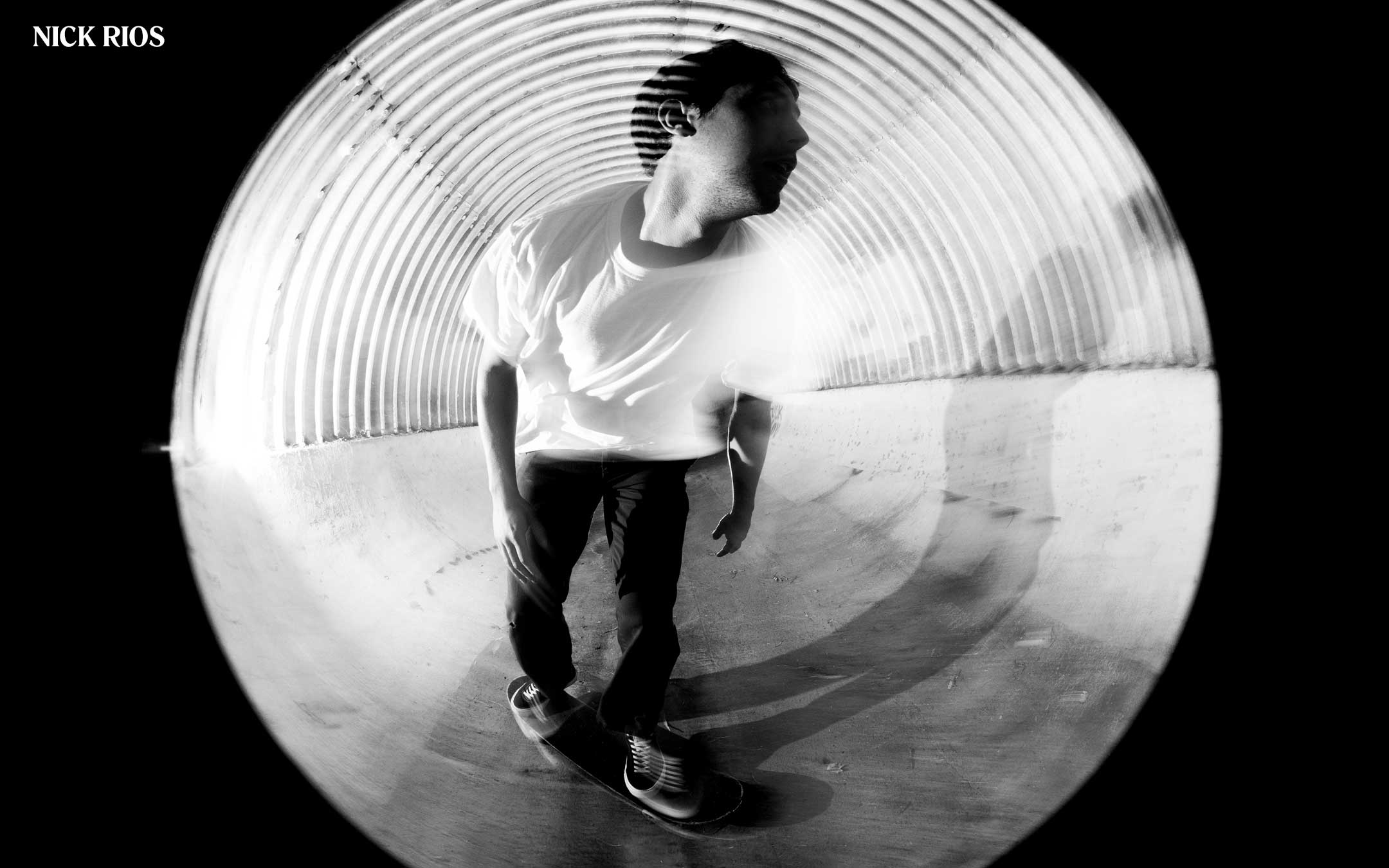 In today's skateboarding climate, it is now fairly easy to start a board brand. However, it is still hard to start a wheel company, harder still to start a truck company and borderline impossible to start a footwear brand. Unless you are Pontus Alv and Sami Tolppi of course… who started Last Resort AB (as we know it) in 2020.
Sami Tolppi created the original version of Last Resort (originally named 3-3-20) in 2018. Creating high-end fashion sneakers at the time, which were mainly sold in Japan. Then in 2019, after a phone call with his long-time friend, Pontus Alv, they decided to join forces. Pontus found himself disenchanted with skate shoe brands at the time, even his own sponsor, Converse, stating:
"When I was with Converse, and they offered me to do the collabs and that stuff, the products were cool, they looked nice and so on, but I was never really completely happy with the performance of them and the fit. I know I can do it better and I can make it work better."
It wasn't simple though. Last Resort was destined to focus mainly on vulcanised sole units for the shoes and that in itself causes issues. Nowhere in Europe manufactures 'vulc' shoes, meaning keeping costs low enough to create an affordable shoe for skaters was a real task. Luckily enough, Sami had a friend who was using a manufacturer in Vietnam that would be able to provide just this.
Since then, the fire has well and truly been lit. The VM001 dropped in 2020 and since then 3 new silhouettes have dropped, including a pro-shoe for Chris Milic aka Mango. All of these silhouettes (bar the Mango pro-model) come in a range of colourways, and materials and with high or low-top construction options. It doesn't stop there though, the guys have really got their ears to the ground, listening out for any issues skaters find with the shoes. One big change they have recently made was upgrading the insole in all of their shoes to a PU insole named 'Cloud Cush'. Upgrades such as this really separate Last Resort from most of the other shoe companies out there, proving to us that Pontus and Sami really have managed to 'Break Free' from corporate conventions. They are happy to accept that they may need to make adjustments to ensure their shoes are as good as they possibly can be and they make sure to listen to any problems people may find. That's the beauty of supporting a true skater-owned and run company… they care.
Here at Supereight, we are huge believers in skate brands being owned and operated by skaters. So, when a company such as Last Resort comes around (which isn't often at all nowadays) we are always super keen to get the products in stock, and if we are really lucky, we sometimes get to talk to the mastermind(s) behind them. Recently we were fortunate enough to be able to pick Sami Tolppi's brains and discuss the ins and outs of Last Resort, himself, the skate and high-fashion industries and much more!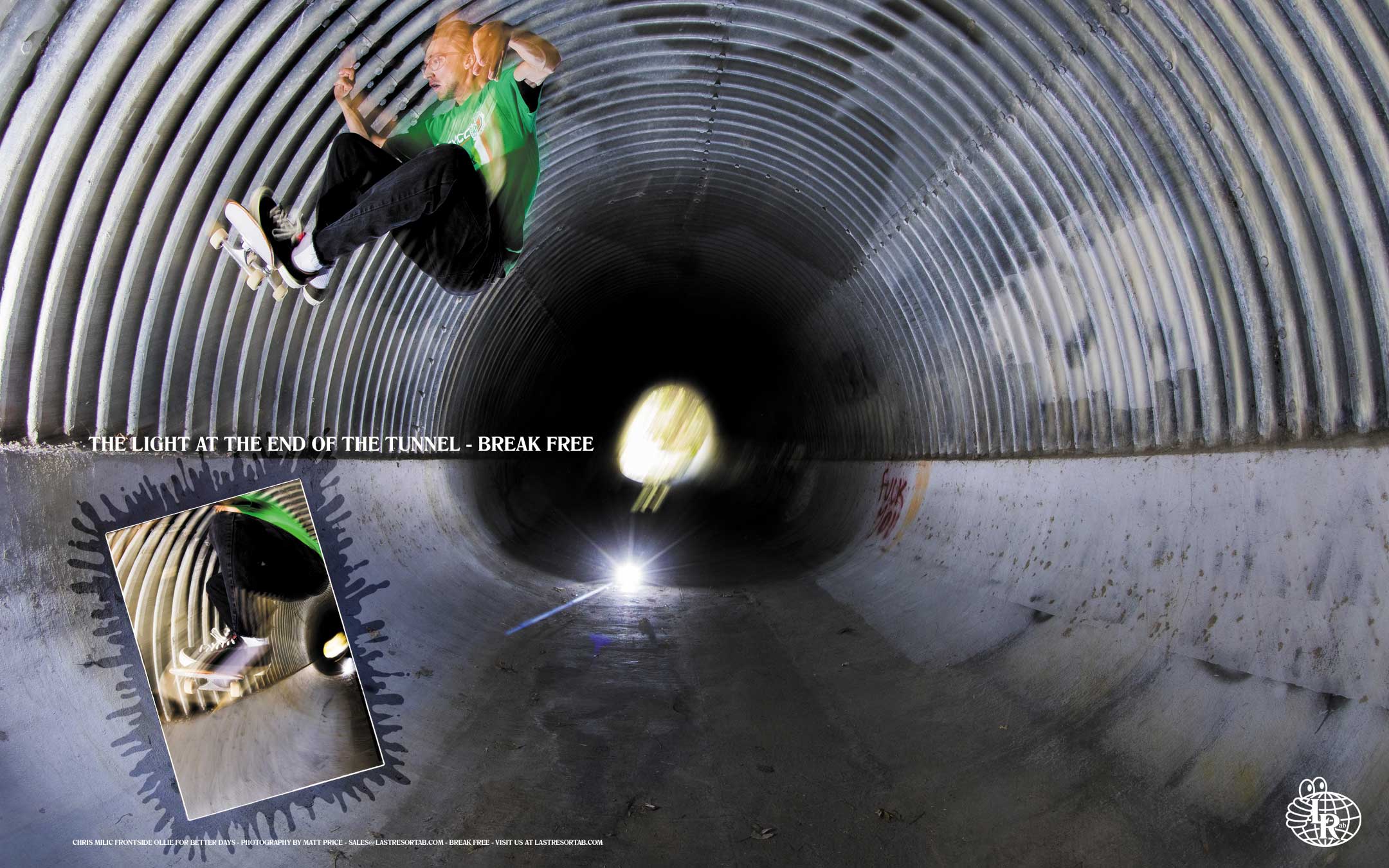 Intro/small talk
How long have you been skating for?
I lost count, I got my first skateboard around 1987.
How did you end up skating with Pontus in the '90s?
The skate scene in Sweden was super small back in the 90s so everyone knew of each other and met up at contests etc. Pontus is from a town in the south of Sweden called Malmö, and I'm from Stockholm, the capital.
Favourite skate video?
If I have to narrow it down to something I would say Girl "Mouse"…for obvious reasons. And a Finnish video called "Teens" made by Control Skateboards. I don't think that one is widely known but the vibes/skating/music selection/editing is still sick to this day. Look it up.
When you started 3-3-20 did you have skateboarding in mind or was it purely high-fashion?
I always have skateboarding in mind, constantly. But I would say the material choices and production cost bumped them up into the "High Fashion" category. It was a great learning curve to begin making shoes, and designing a three-dimensional object as opposed to something just ending up on a T-shirt or paper.
Tony 3:3:20 – "Those who stand up, should be ready to throw down". What does that mean to you?
That is a quote from Tony Arcabascio, an old colleague of mine and true New York legend, he co-founded the shop/brand ALIFE among many other things. He was kind enough to support us with a page for a Zine we made for 3-3-20 called "Manifesto". I would interpret the message as sticking to your guns. If you have something to say then stand by it. We only made two issues of the Zine with some really amazing contributors, I'm tempted to start it again in some way or form.
What is the difference between a 'premium sneaker' and a skate shoe?
It's hard to say, I would argue that some skate shoes are more "Premium" than so-called premium sneakers. It's just a word used for shoes in a higher-price category. But it could also mean that the materials or production techniques used are more expensive.
Favourite Last Resort silhouette/colourway?
I lean towards VM001, our firstborn baby.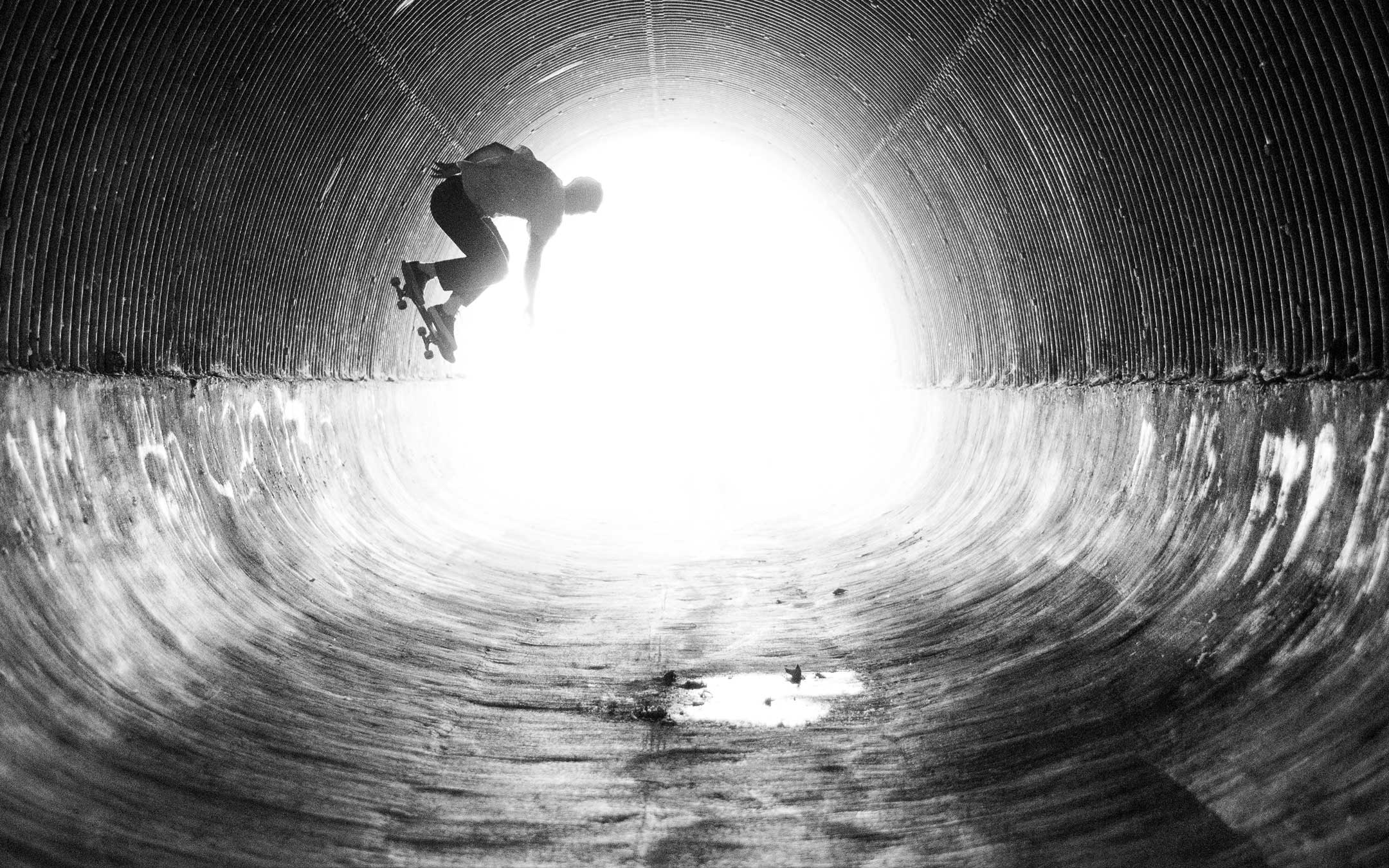 Last Resort in the early days
Erik Schedin introduced you to the factory you use in Vietnam. Are there extra steps to go through when creating skate shoes compared to a regular sneaker?
You've done your research, thank you, and thank you Erik if you read this. To answer your question, yes, absolutely. We (as skateboarders) have totally different requirements than a "normal" shoe when it comes to functionality, materials used etc. It's a steep learning curve to get something like this right and we've done countless iterations, samples, and testing along with our production partners to not just make a good shoe, but a great one. And we're not by any means done yet, it's constant tweaking and adjusting of small things that can make a big difference.
I know you were making shoes in Portugal before you joined forces with Pontus, but you are limited by only being able to make cupsole shoes in Europe. Do you generally prefer skating/the aesthetics of a cupsole shoe personally?
I like both actually, I switch between them. I know some people are hardcore vulc or cup users but for me growing up I didn't always have that choice so I just skated what was available.
Hardest challenge you faced when starting Last Resort?
There are several ways to start making shoes, and many aspects to take into consideration. Most companies might have to start off using a catalogue/stock outsole/insole and put their branding on it to minimise risk and cost. It's not ideal if you have a certain function in mind such as skateboarding, for example.
We began by putting a lot of time and effort into creating each component of the shoe from scratch, which is a quite significant risk to take since you're creating moulds for each unit, and that's just the shoe part of the whole operation. I would say that the hardest part is to make all parameters work together, design, production, sales, logistics, cost of materials, minimums etc. Last but not least, you might be able to make a shoe, but is anyone going to like it, want to buy it and feel a part of the journey? I think the energy and presentation are extremely important as well.
There is a lot out there from Pontus describing his requirements for the shoes. What were yours?
Alv and I spoke a lot about our mutual references before setting the tone and vibe to the designs, we're the same age and have gone through all these eras in skateboarding from the eighties up until now so it was somewhat easy to narrow it down to something we could both agree upon and move forward. I really wanted to design something minimal without any excessive branding or unmotivated design choices, that paired with Pontus requirements for board feel and the technical aspects of the shoes it what you're seeing at the moment.
What is more important, fashion or function?
Boring answer, but the balance between them. Functional for its sole purpose and pretty enough to not get tired of instantly.
Was a vegan canvas option always on the cards when you and Pontus started this?
Yes.
You have over a decade of experience in the apparel industry, how similar is that to the skate shoe industry?
It's similar in terms of production flow, you make tech packs, get samples, tweak bits until you're happy and so on, but making shoes overall is a totally different animal.
Last Resort's day-to-day operations and design
How does the dynamic work between yourself and Pontus?
It's challenging at times, we've been working remotely in different time zones since the inception of the brand and as we develop there are more and more tasks to split between us, which can be hectic at times. But when I step back and look at what we've accomplished during these two years we've been in business I'm really proud and amazed so big love for Alv, Daniel and Mike + the rest of everyone involved. It's truly a team effort.
Is there a lot to be said for making a great logo and then using it sparingly?
I'm not sure it's great, it was just a graphic I made which sort of became the logo but don't tell anyone! Our objective from the get-go has always been to create a product with minimal understated branding, but no branding is also branding, and it seems people recognise our shoes from just the silhouette and the little character with eyes peeking out at you.
Some people have made comparisons to Converse. What do you say to that?
Sure I can see that, I would imagine it's quite hard to make a vulcanised shoe and not having look similar to something you might have seen before. We're not inventing the wheel here, we're polishing it.
Trends right now are pulling in many directions but there is certainly a late 90s vibe to many footwear brands right now. Can you see yourself drawing inspiration from that era?
Oh for sure, but not just the 90s, everything we see/experience influences us in one way or another.
Given that you are still a relatively small brand, do you ever have to make difficult trade-offs between design and commercial appeal? Or do you just make what you are feeling?
No, the best thing about being small and independent is that you can just move on swiftly using your gut feeling, and that's what we've been doing the whole time.
If you could make an indestructible shoe, would you do it?
I guess if it had and could sustain all the qualities you wish for in a shoe it would be a good idea.
Can you talk us through any technical aspects of your shoes that you introduced that are specifically for skateboarding?
We designed the outsole so it wouldn't collect gravel and mess up your grip tape for example. And we put a lot of emphasis on making it have great board feel. We just swapped the insoles to a custom more cushioned one due to many requests. We always try to listen to our customers and make small adjustments as we go along.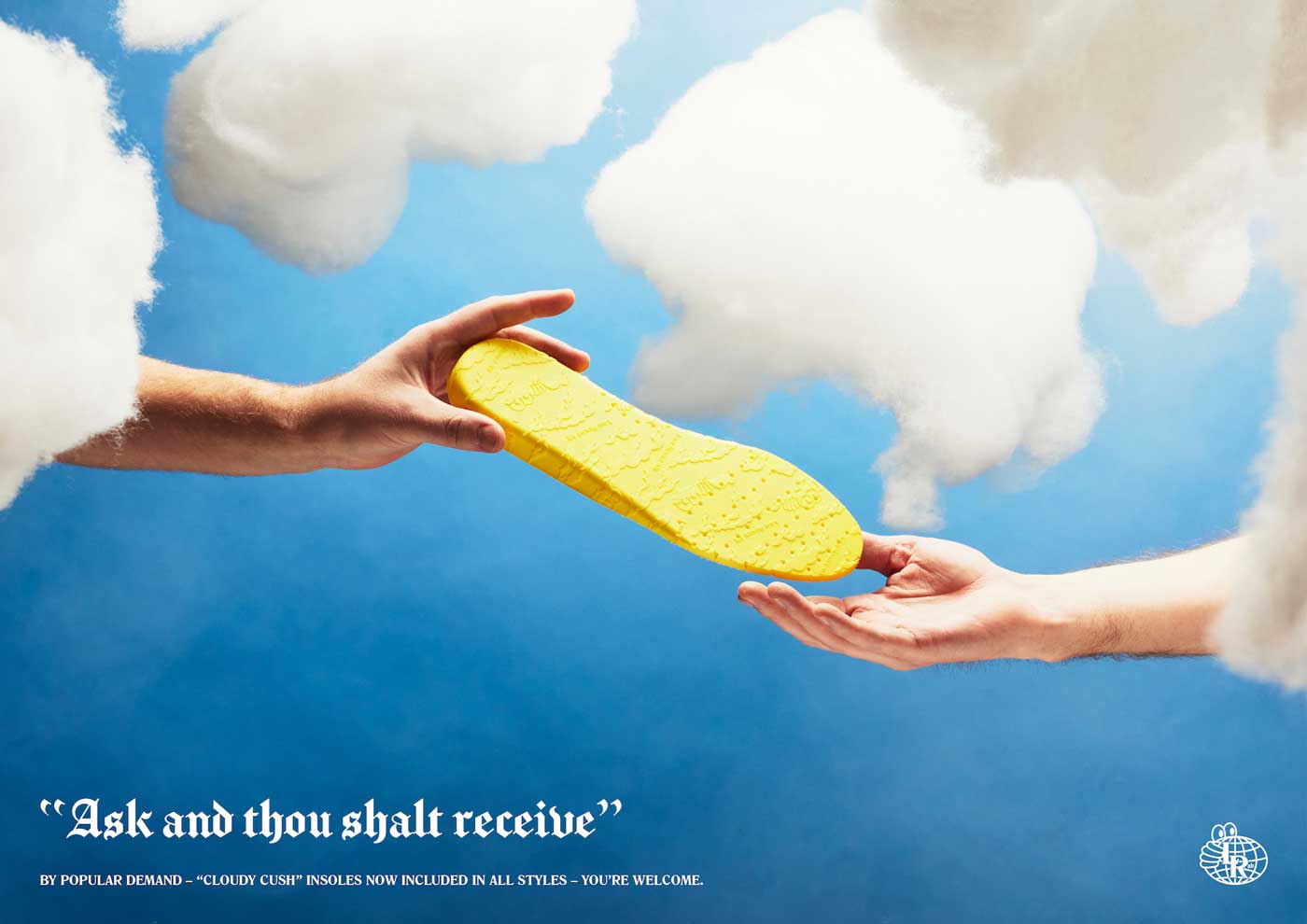 Would you ever consider using other vegan friendly materials such as synthetic suede for Last Resort and do you think as an industry we should be more conscious of such things?
Yes, and yes, this is not as easy to answer as one might think. Many of the synthetic and Re-Cycled materials out there don't cut it when it comes to abrasion and durability, so is it more sustainable to produce something that breaks three times faster than your normal suede or to make a product that lasts longer? These are questions we're dealing with. But we are currently developing and testing some really interesting materials that we hope to introduce in our collections soon.
You've mentioned in the past that although you think it's great that bigger shoe companies such as Adidas and Nike hook their riders up with good wages, but question how they treat shops and some riders. What treatment is this, and how does Last Resort avoid doing it?
It's tough, but let's say an independent shop becomes totally reliant on one of these mega brands to make ends meet and the brand suddenly decides to pull out and not sell to the shop. And what if said brand forced the shop to buy a bunch of crap that they don't want because it doesn't sell just so they can have a few hype products that will. When a corporation becomes that much bigger than the individual everyone becomes interchangeable and decisions are purely based upon excel spreadsheets, where's the soul in that? I'm not a store owner so I'm not the right person to ask about these things, but we always have the stores that support us in mind even as we expand and grow bigger.
Last Resort's future plans
I know you are planning to make some cupsole Last Resorts, will they be made in Portugal?
No, they will be made in Vietnam as well.
You dropped Alv's Angels last year. Any other projects in the works?
Yes! For sure, we have some really "Dream come true" projects in the works that I'm really excited to share in the semi-near future.
If you could do a collab shoe with any other brand skate or non-skate what would it be?
We can and we have, but it's too soon to talk about!
Have you been tempted to film some clips for the next Last Resort video? Would be rad to see!
I did film some clips for Angels but Daniel Dent cut me out haha! They might be more suitable for the next TIRED video to be honest.
What else is in the future for Last Resort?
We take everything day by day and count our blessings in this current world we're living in. Hopefully, skaters and people out there will continue to support us so we can keep this going and contribute to this scene. Thank you.
Thanks Sami!
Last Resort AB's spring 2023 collection