"Thier most technically advanced shoes to date."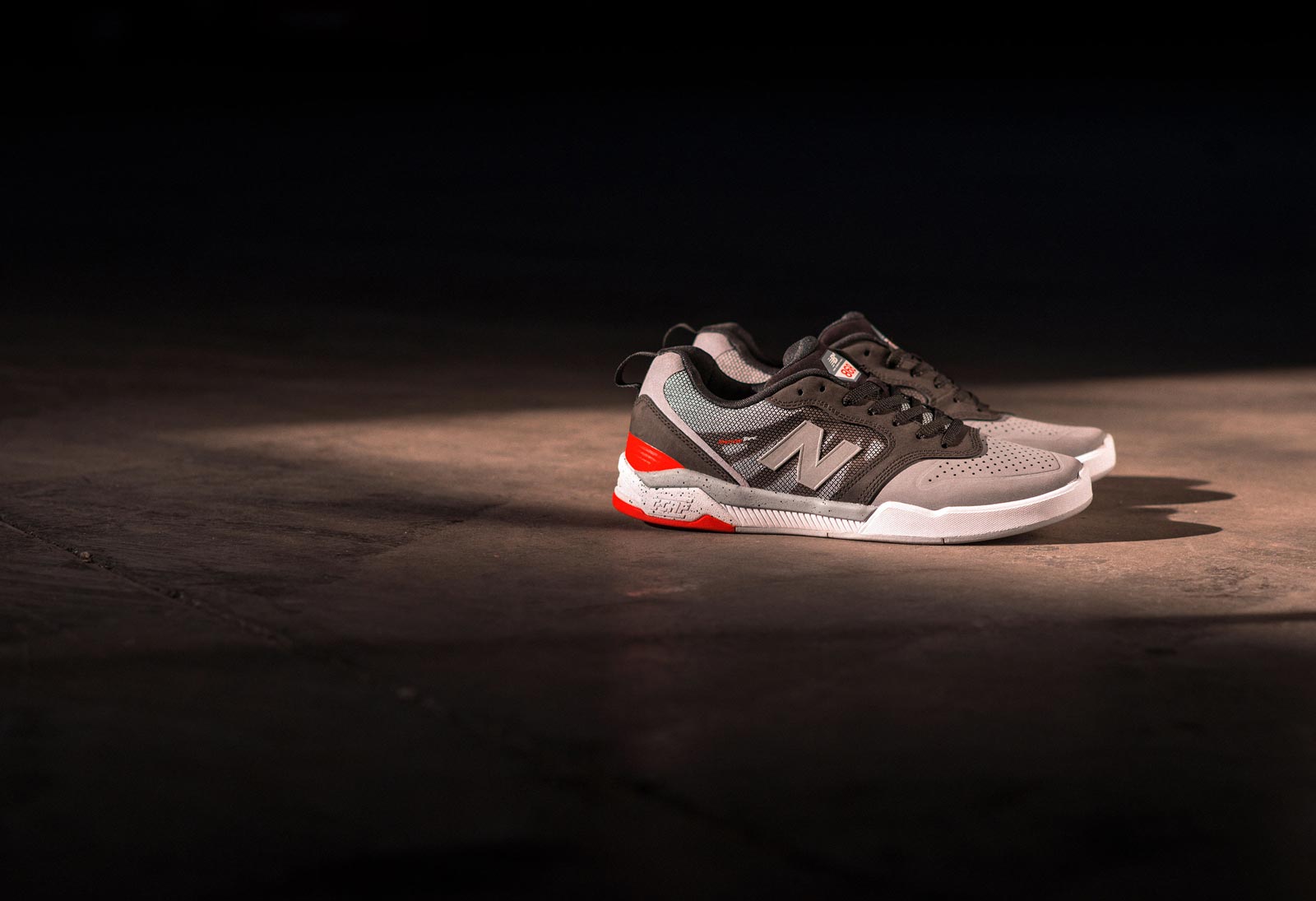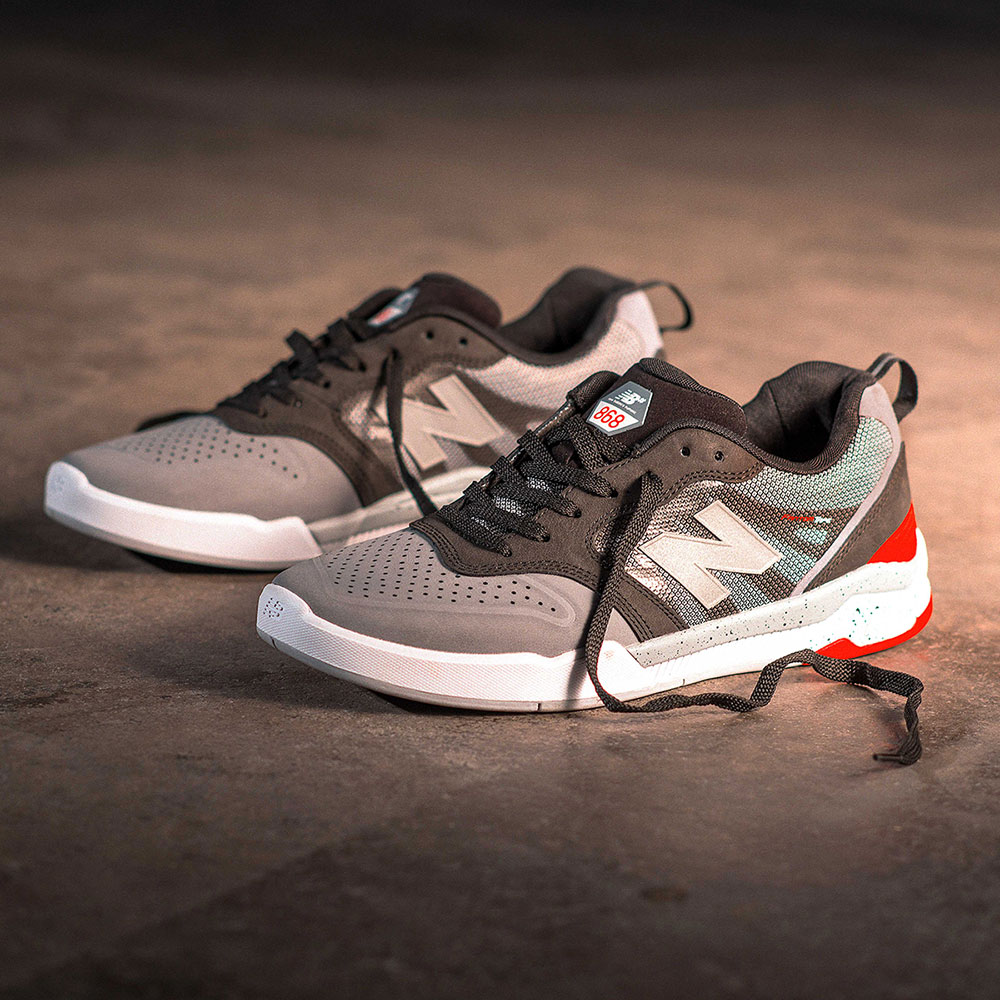 New Balance Numeric introduces the 868, their most technically advanced shoes to date. After analyzing data collected by New Balance's Sports Research Lab, New Balance designers built the 868 from the ground up with the aim of marrying the most forward thinking innovations in footwear design with an aesthetic that is not only visually appealing but also functional, providing all the technical features demanded by today's skateboarders.
New Balance introduce, for the first time in their skate shoes, a dual-durometer C-CAP® midsole, that provides cushioning in the high impact zones without sacrificing board feel. You will experience superior impact resistance and elevated level of all round comfort. In addition to this, in the outsole, the heel of the 868 features "N2", a New Balance technology that was originally developed for their running program, that provides stability and impact protection where skateboarders need it most.
Considering the upper design of this shoe, Fantom Tape is used to add support to the breathable mesh quarter panels that offer increased air flow without compromising the shoe's shape. The one piece toe also features perforations to add breathability that ties in with a debossed detail that is reminiscent of New Balance running shoe toe caps. Underneath it all there is internal hidden toe protection to increase durability, even under constant use.
In summary it is safe to say that the New Balance Numeric 868 is one of the most "blue sky" thinking technical skate shoes in the market today and should satisfy the needs of almost all skateboarders worldwide.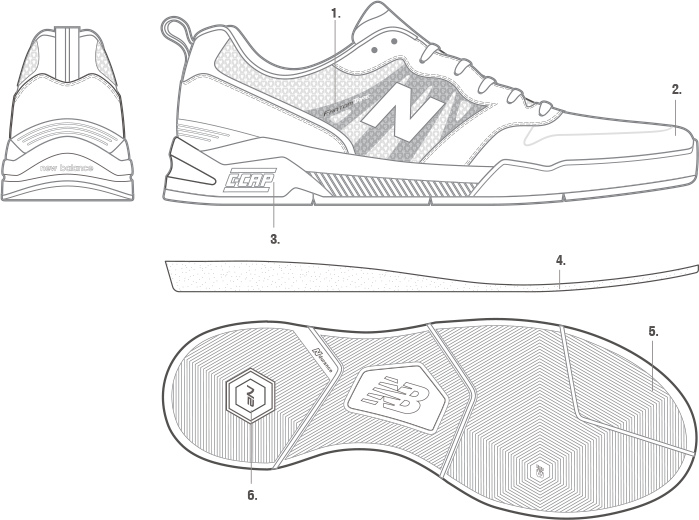 1) FantomTape® provides bonded lightweight strategic support.
2) Internal hidden toe protection for added durability.
3) C-CAP® is a compression-moulded EVA for superior midsole cushioning and flexibility.
4) Closed cell poly urethane (PU) insert protection provides super impact protection and consistent fit.
5) Hexagonal design enhancing board grip.
6) N2 a low-to-the-ground cushioning technology that is responsive and durable cushioning system in a low profile execution.