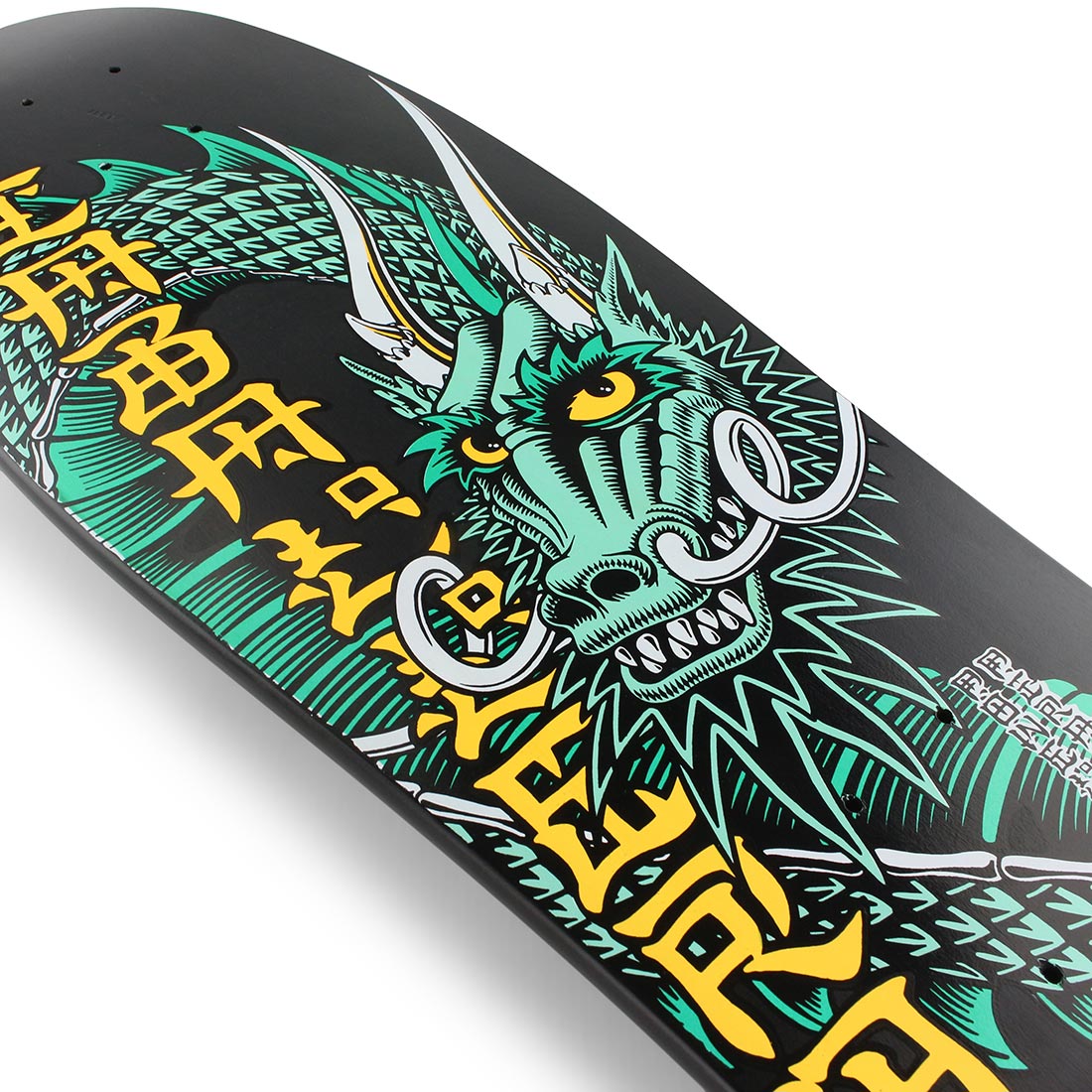 Well, well, well! What have we here? A beauty of a Powell Peralta "Ban This" Caballero Dragon deck from 1989, still in-shrink. That's what!
Delivered all the way from Chicago, USA, via the perilous eBay GSP to the
supereight.net
 offices here in the UK.
In black dip, its an early VCJ inspired Sean Cliver graphic with a vibrant green and yellow dragon snaking up the board, colours popping off the deck just like it did the day it was made. The mighty Powell Peralta Ripper graphic is emblazoned on the top ply indicating this particular example is a mini. I wonder if that is why a few of these still exist – did Powell do a spot of over production  on the mini, did everyone just want the full size? Either way is irrelevant to me considering its future is framed on the wall and definitely not skated.
I suspect some collectors may be appalled to learn that I tore that 30 year old shrink off the moment I pulled the Cab out of the deck box. For me, display of such a beauty should not be marred by something so practical as cellophane. Have I devalued my purchase? Maybe. Do I care? Certainly not.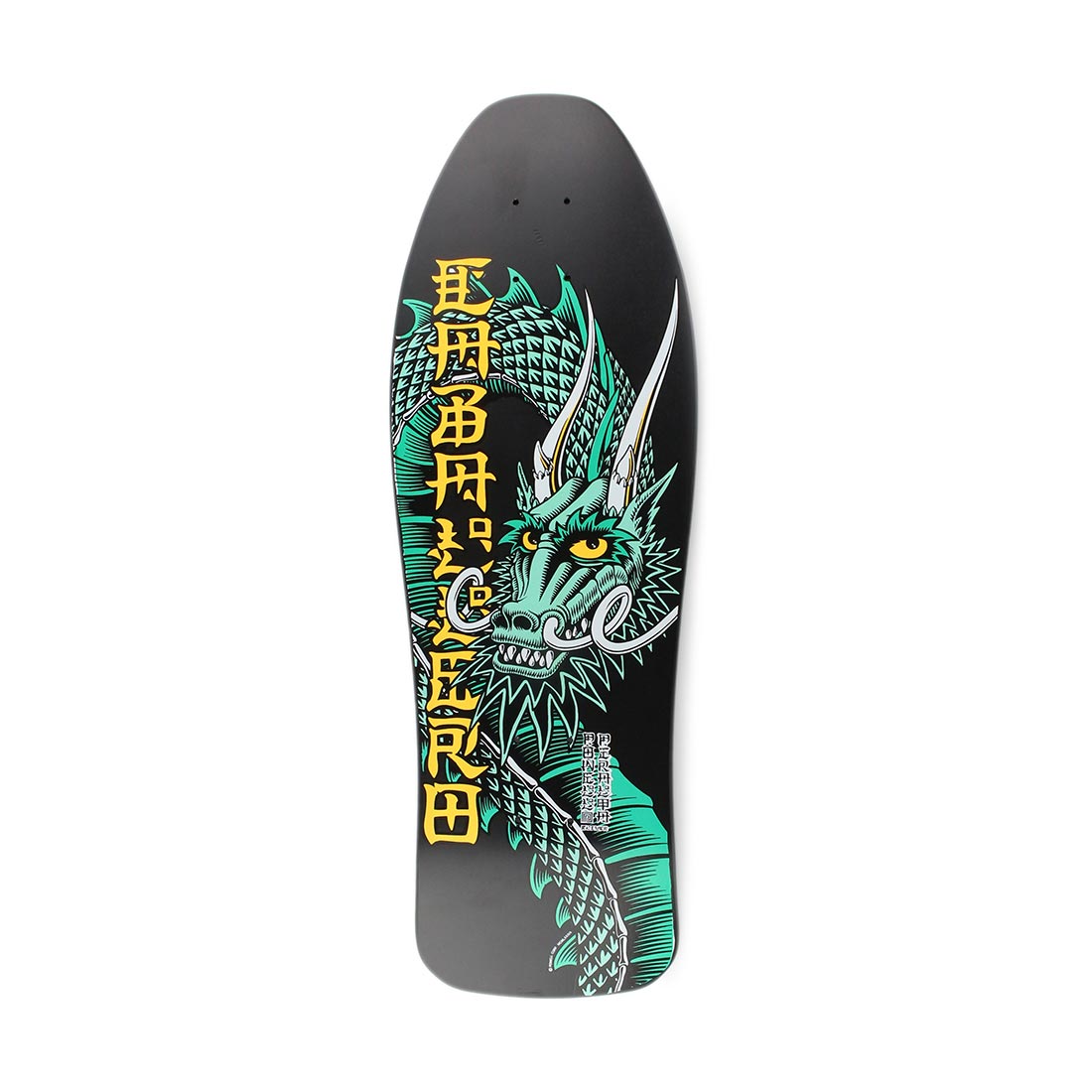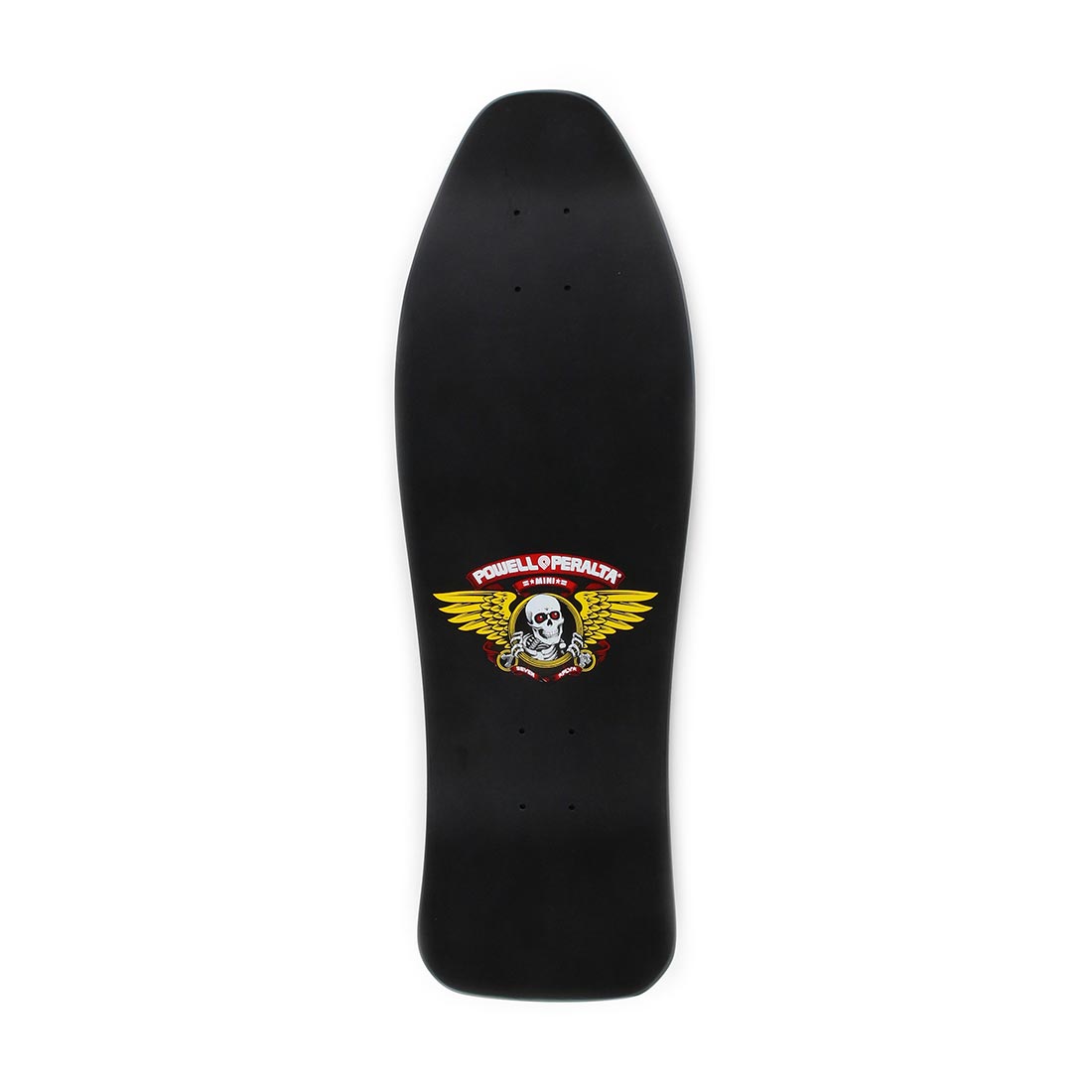 There have been a few examples of this deck on eBay recently. One sold before I could my grubby English mitts on it – it's common for US sellers to exclude non US bidders, presumably because we foreigners are not to be trusted or because the international postage is a pain to work out. The other example has been lurking on eBay, priced at $1000 for well over a year. That's a bit much for this deck currently and I messaged an offer to the seller but never heard back. Looking at the listing, a lot of buyers had had the same idea as they had received dozens of messages. This all seemed a little odd so I just left it there in my watch list, taunting me daily as I checked the latest offerings on eBay.
So when this splendid, still in shrink-wrap example appeared with a "buy it now" price during my daily perusal, it was an insta buy. No hesitation, money spent, email confirmation in inbox, at last, this was happening. As a side note for those collectors with significant others, I cunningly justified this purchase by telling my wife it would one day make up part of the kids inheritance. These decks hold their value and often appreciate so it's an investment, right? The only difference between having said work of art deck and not having it, is that my money is now stored in 7 ply maple wood and not on some bank's server somewhere. There you go, pricey, nostalgia based skateboard purchases justified. Your welcome.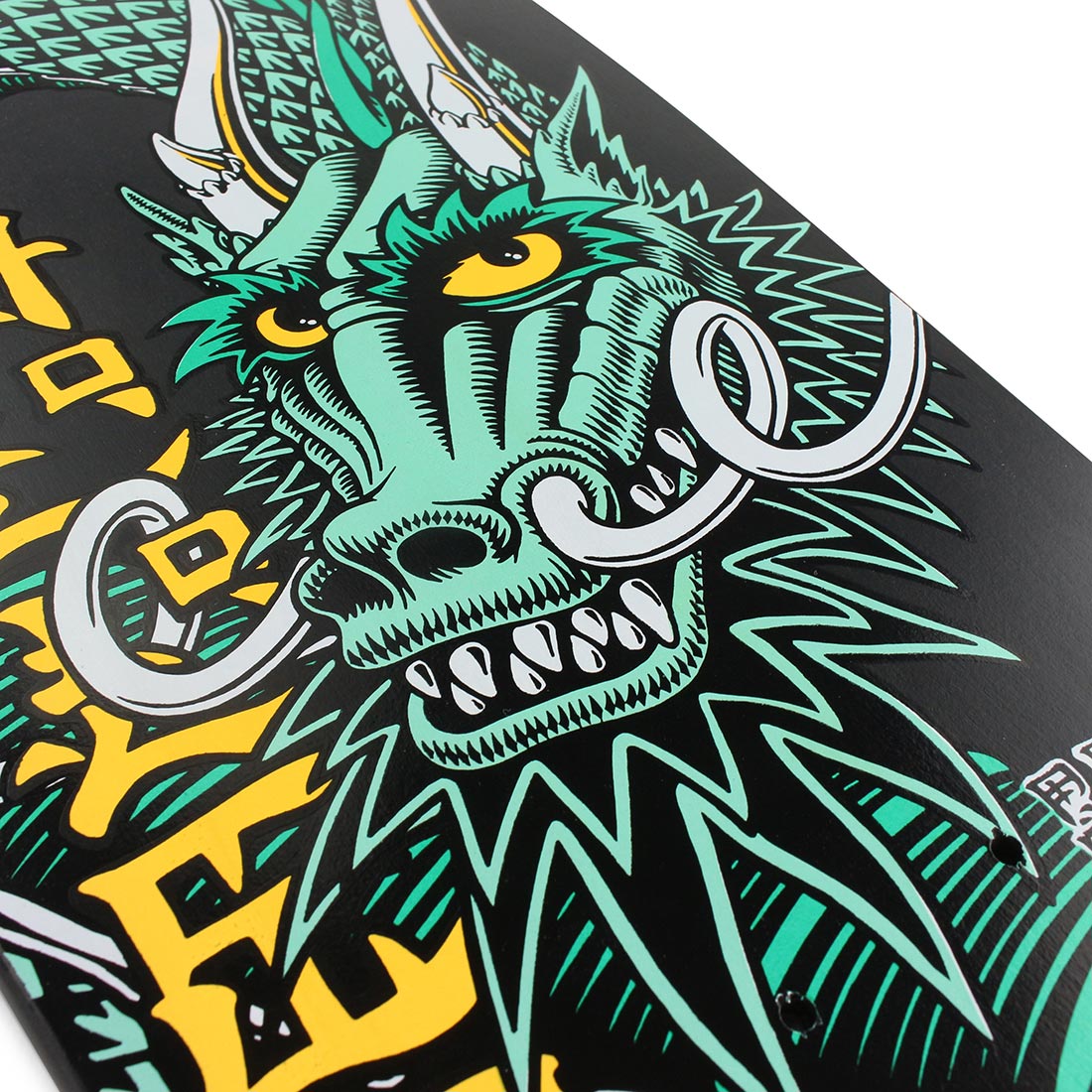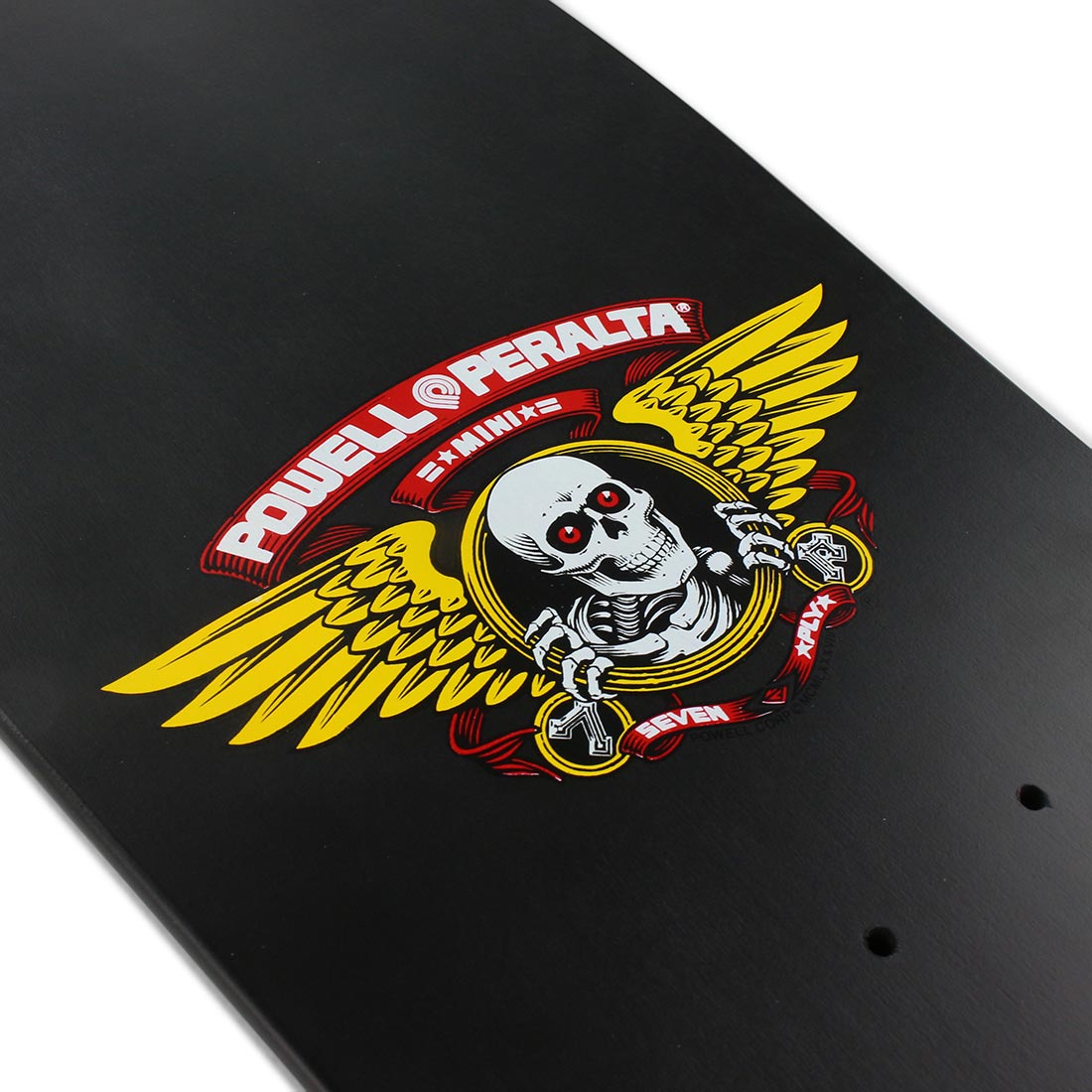 For those of you who like the graphic but aren't keen on the capital investment and associated faff of acquiring an original, Powell should be re-issueing a red (I think) version later this year. Should your current provider of choice not stock said item and should Supereight.net not yet be your provider of choice (it soon will be I'm sure), we will have them on our site's vintage reissue page for you to acquire at your earliest convenience.
Finally, as I draw my rambling to a close, let's enjoy Steve Caballero's Ban This video part where he is using this board as it was intended. The man who brought us the timeless Vans Half Cab signature shoes and introduced a generation to board slides in waist coats and braces (not the teeth kind) is style incarnate!